Dog Hoodie Red and Blue with Anchor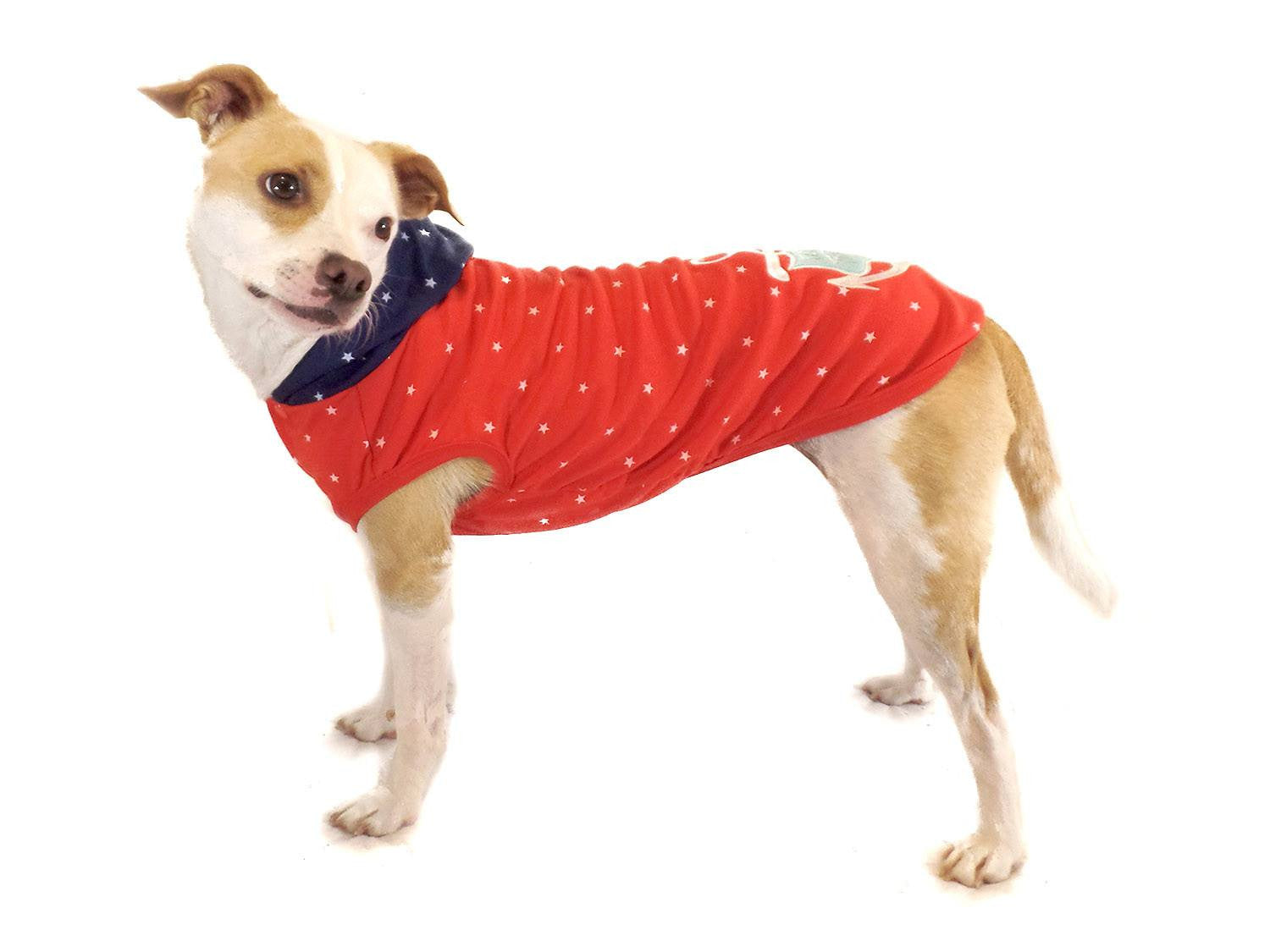 Watch the regatta in style with this red and blue hoodie that pays homage to the historic yacht clubs of New York. This hoodie is covered in handsome white stars and anchor for that classic nautical look.
Important Sizing Note: The following measurements are the dimensions of the actual product, not of the pet they fit. After measuring your pet, make sure all measurements fit within the following dimensions (with a little room to spare in the chest and neck). Sizing should allow room for 2 fingers to fit between the item and the dog. Do not use as a restraint.