Makena Front Mount Bike Basket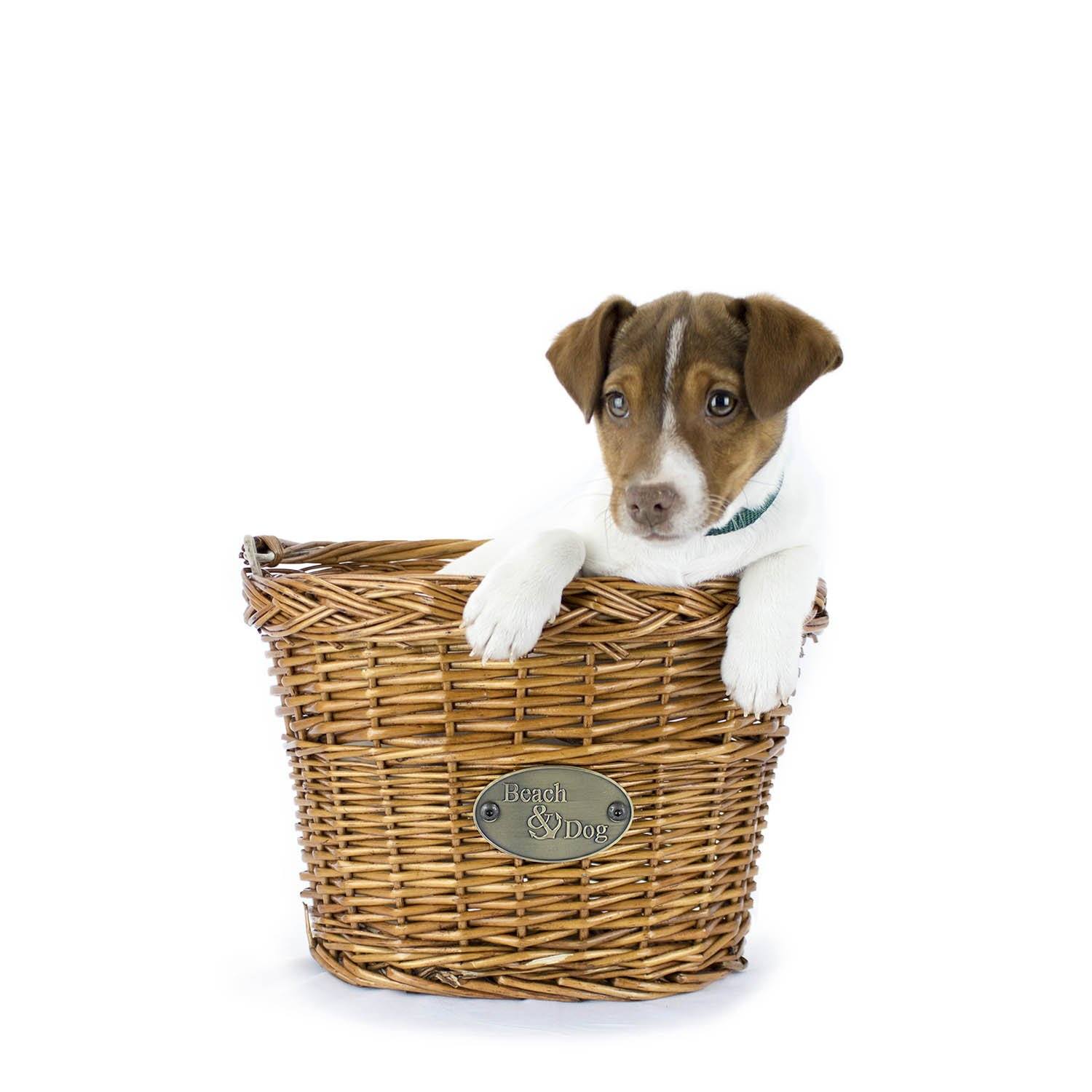 Makena Front Mount Bike Basket
The Makena is named for the "secret beach" of Maui, Hawaii. Softly sloping sands surrounded by lava rocks hidden behind the stonewall of a residential neighborhood. It's beautiful tidal pools idle in rocky outcroppings, onto which you can wander to view surfing sea turtles in the turquoise waves. In the summer the locals bring their dogs to play in the calm waters.
The Makena is hand crafted from sustainable willow harvests and coated by hand with a clear resin that keeps this basket safe from moisture and harsh UV from the sun. It has an integrated handle for carrying the basket, as needed. Steel hangers keep this basket secured to your handlebar for use as a carrying basket for your personal items. Optionally, the hangers can be attached to a brace for taking your small friends for a ride. This basket is as lovely and natural as its namesake beach.
Please see our complete line of Basket Accessories for beautiful handmade liners and pillows that fit this basket.
Dogs should always be secured with a Basket Leash.
Will your dog fit? See our Fit Guide to ensure a proper fit.
Product Dimensions:
Shape: Oval. Smaller on bottom and tappers to larger opening on top
Dimensions:
      Bottom inside width - 8 x 6 in  
      Top inside width - 10.5 x 8 in
      Height inside basket - 8 in
      Height is reduced by one inch when using a pillow 
Color: Natural
Material: Willow
Holds dogs up to 4 lbs with optional Basket Brace
This is a handmade product: Dimensions may be off by as much as 1/2 inch
Perfect for:
Very small

toy breeds - Chihuahua, Bichon Frise, Min Pin, Yorkies, etc.
Also good for holding small items. Looks great on children's bikes
Not recommended for dogs without using a brace
Designed by Beach and Dog Co and sold exclusively and beachanddog.com
30 Day return policy for all products. Lifetime quality guarantee on all baskets
so cute
Good quality basket. I love it. I only wish it could be mounted permanently instead of being removable. It makes it easy to steal.